About Silver Phoenix
Many HD Stock agencies measure their success by the number of clips in their collection.
At Silver Phoenix, we measure success by the satisfaction of our clients.
We don't strive to have the most clips, we strive to have the best.
Kevin J Railsback
"Born in Chicago as the son of a career Marine Corps father, travel was in my blood from an early age. Two tours in Washington, D.C. made me a regular at the Smithsonian's Natural History Museum where I marveled at the magnificent creatures that were on display there.

From an early age I wanted to capture the incredible sights I encountered. One of the first images I recall taking was of a walrus at Brookfield Zoo outside of Chicago when I was eight.

But it was living in Iwakuni, Japan that really taught me the importance of lines and form.
Japan is a land of indescribable beauty and I spent my time there trying to capture on film as much of it as I could.

In the years that followed I became an award winning, internationally published still photographer.
But something was missing.

If they say a picture is worth a thousand words then motion pictures are a thousand words, twenty four times a second.

In May of 2000 I decided to hang up my trusty Nikon F5 and start shooting digital video. I never looked back.

Beautiful. Moving. Riveting. Stunning. These are the words that are often used to describe my work.
Some even say I am tapped into the life force of the Earth itself.

Whatever it is, I am driven to tell the story that Mother Nature and all her creatures share with me."

Kevin makes his home in the Heartland of the country where he shares his passion for life and nature with his wife Angi , Sadie the nature dog and Sasha the Schnoodle.
Sadie P Railsback
When not guarding the back yard from mourning dove invasions, Sadie usually finds herself curled up next to her Mom and Dad, keeping them company.

Born in a barn near the Minnesota, South Dakota border, Sadie has a special fondness for the outdoors.

During the winter months she can usually be found sunning herself by the patio doors in the sunroom or curled up next to the fireplace.

Sadie has been with the company for seven years.
Angela M Railsback
A California girl at heart, Angi prefers the warm ocean breezes to Iowa's harsh, cold winters.

She's Kevin's number one fan and a constant source of support and inspiration.
Nature Dog
Legal Counsel & Producer
Cinematography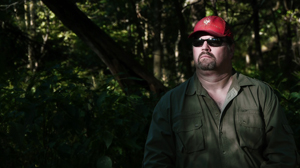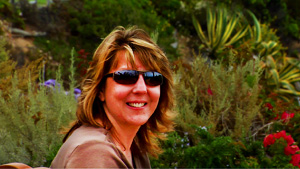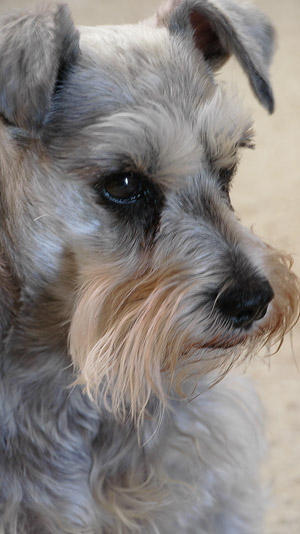 A rescue pup from the Badger State, Sasha loves nothing more than to snuggle and cuddle.

When she's not snuggling she loves to sit on the back of the chair in the sunroom keeping an elevated watch position for any exciting happenings in the backyard.

She loves her big sister and enjoys tearing up the hallways with her stuffed duck.

Sasha has been with the compnay for one year.
Sasha T Railsback
Strudel the Noodle